Join the writers of Romance Weekly as we give you the secret to adding time to your day for working (or avoiding work), playing with kids, or romancing the love of your life. Every week we'll answer questions and after you've enjoyed the blog on this site we'll direct you to another. So come back often for a thrilling ride! Tell your friends and feel free to ask us questions in the comment box.
So we're all providing quick meals this week. If you missed Carolyn Spear http://www.carolynspearromance.com/blog, hop back for her Caribbean Fish With Mango Salsa recipe!!!
.
I make this meal before I sit at my computer in the morning and don't think about it all day. Serve over rice and add a salad for a complete meal.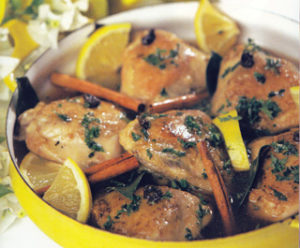 Orange Cinnamon Crockpot Chicken
This is gluten free because I have a GF kid.
Ingredients
4 lbs chicken breasts
1 cup chicken broth
2 cups orange juice
1/4 lb olive oil
1/4 tsp cinnamon
pepper
salt
orange slices
cinnamon sticks.
Directions:
Heat olive oil in a large skillet, and brown chicken.
Remove chicken to the crockpot as they brown.
Combine all other ingredients in skillet.
Mix well and pour over chicken.
Cover pot, turn on LOW and cook 4-6 hours, or until chicken is tender.
Remove one cup of sauce from pot and combine with flour, mixing well.
Return flour mixture to the pot.
Turn pot on HIGH and cook an additional 30 minutes.
Garnish with the orange slices and cinnamon sticks.
The next stop is Leslie Hachtel http://lesliehachtelwriter.wordpress.com. Check out her quick fix!