This week, Romance Weekly is delving into the holiday season again. His week, we're looking at holiday stories, thanks to Carrie Elks.
If you're hopping along, you most likely came from Katie O'Connor's site. Welcome!  http://katieoh.blogspot.com

The Gift of the Magi, by O. Henry is my favorite Christmas story. The story, published in 1905, follows a young married couple, looking to buy the other a meaningful Christmas present.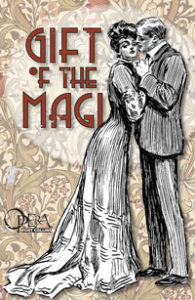 James and Della Dillingham live in a modest apartment and struggle to make ends meet. Their two most prized "possessions" include her beautiful long hair and his shiny gold watch, an heirloom owned by his father and grandfather.
Della cuts her hair and sells it to buy a platinum pocket watch fob chain for James. James sells the watch to afford expensive combs for her beautiful hair.
Although both are shocked at the loss of the precious possessions, they realize their love for each other is priceless.
I often try to build a "Gift of the Magi" scenario into my stories. Susan Scott Shelley and I wrote it into the "Flirting on Ice" book. The heroine Heather is willing to leave her family and the work she loves to help Zac keep his position on the hockey team her father owns. Zac, on the other hand, is willing to move from the team he is captain of to help Heather stay with her family and continue her life without being harassed by the press and zealous fans. Any person willing to give up that which most precious to them for someone they love is a keeper!
Continue on to Elizabeth Janette's blog  http://elizabeth-janette.blogspot.com. She has a story to tell…